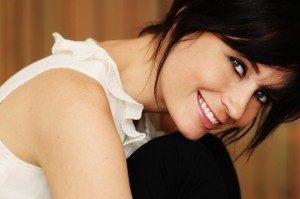 Jenn Fee Catalino is a founding member of The Chimaera Project's Board of Directors. She believes that "no amount of practice can equal the act of doing," and her resume ranges from producing, styling, casting, writing, coordinating and acting.
After working in Los Angeles for over a decade, she relocated to Portland, Oregon where she line produced at the Academy Award nominated stop-motion production company, Laika (The Boxtrolls, ParaNorman, Coraline, etc). Currently, she is developing several independent films in Boston, Massachusetts; among them is the dark, female-ensemble comedy, Dim Rainbows.
In 2009, Jenn created and produced, along with April Wade and America Young, an anthology feature comprised of 6 short films entitled Girls! Girls! Girls! Under the production's strict perimeters, each short film had to have a female director, writer, editor, producer and cinematographer. Made on a micro-budget, the film had a successful festival run, garnering the "Best Producer" Award at the 2011 LA Femme International Film Festival. GGG was an inspiring collaboration promoting female filmmakers and the power of creative women. Empowered by what she learned from Girls! Girls! Girls!, Jenn is elated to be apart of The Chimaera Project and the continuation of promoting female filmmakers.
---